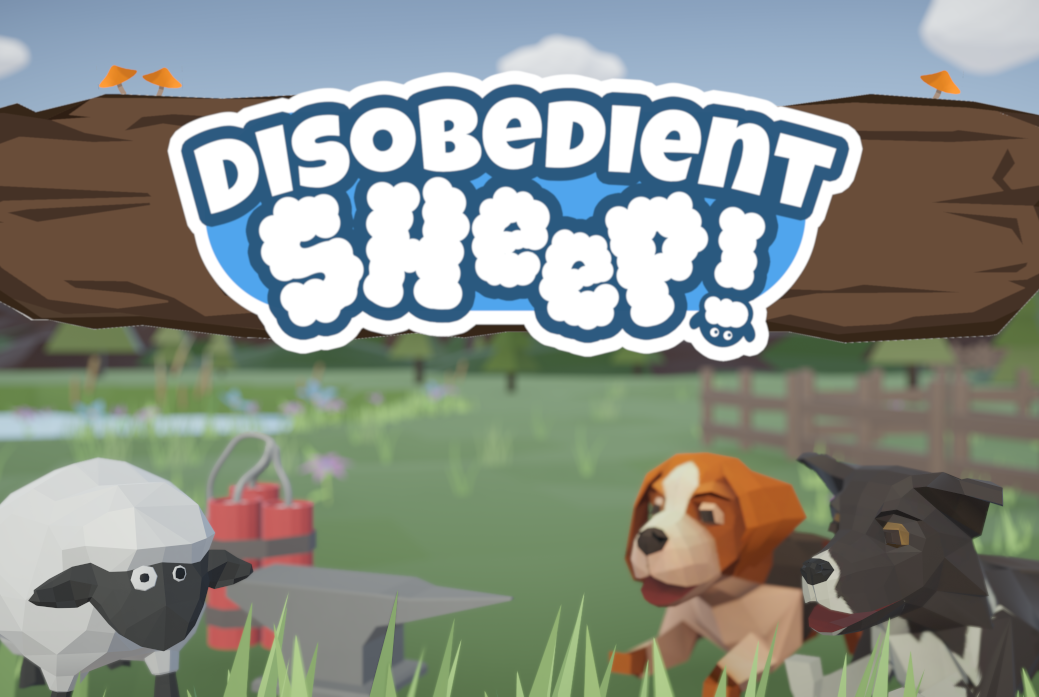 Description
SicklyDove is a tiny, spare-time indie game studio by Laurie James, game server progammer at Big Pixel Studios. Together with the help of some wonderful freelance-friends, the last two-years have been spent on development of Disobedient Sheep - a sheep-herding party game releasing on Steam April 21 2020.
History
Early history
Like many (most?) programmers, Laurie started learning how to code to make video games. When C++ proved to be way too difficult, He picked up some mapping tools and got those game design kicks making custom maps for Unreal Tournament and Portal. Several years, two a Computer Sciences degrees, and two jobs later, the gamedev itch led to a small indiegame side-project - Disobedient Sheep...
Recently...
Since March '17, we've been working evenings, weekends and lunchbreaks on our first game - Disobedient Sheep - a local-multiplayer sheep-herding party game.
Projects
---
Videos
Disobedient sheep Trailer YouTube, .mp4
---
Images
download all screenshots & photos as .zip (13MB)
There are far more images available for SicklyDove games, but these are the ones we felt would be most useful to you. If you have specific requests, please do contact us!
---
Logo & Icon
There are currently no logos or icons available for SicklyDove games. Check back later for more or contact us for specific requests!
---
Awards & Recognition
---
Team & Repeating Collaborator
Laurie James
Game-Maker
---
presskit() by Rami Ismail (Vlambeer) - also thanks to these fine folks